I was looking for a job, but knew that getting inside the top ad agencies is tough. Unless you use geo-position technology, that triangulates information to fake that you're in a location you're not. Or a simple Snapchat filter, which is what I did.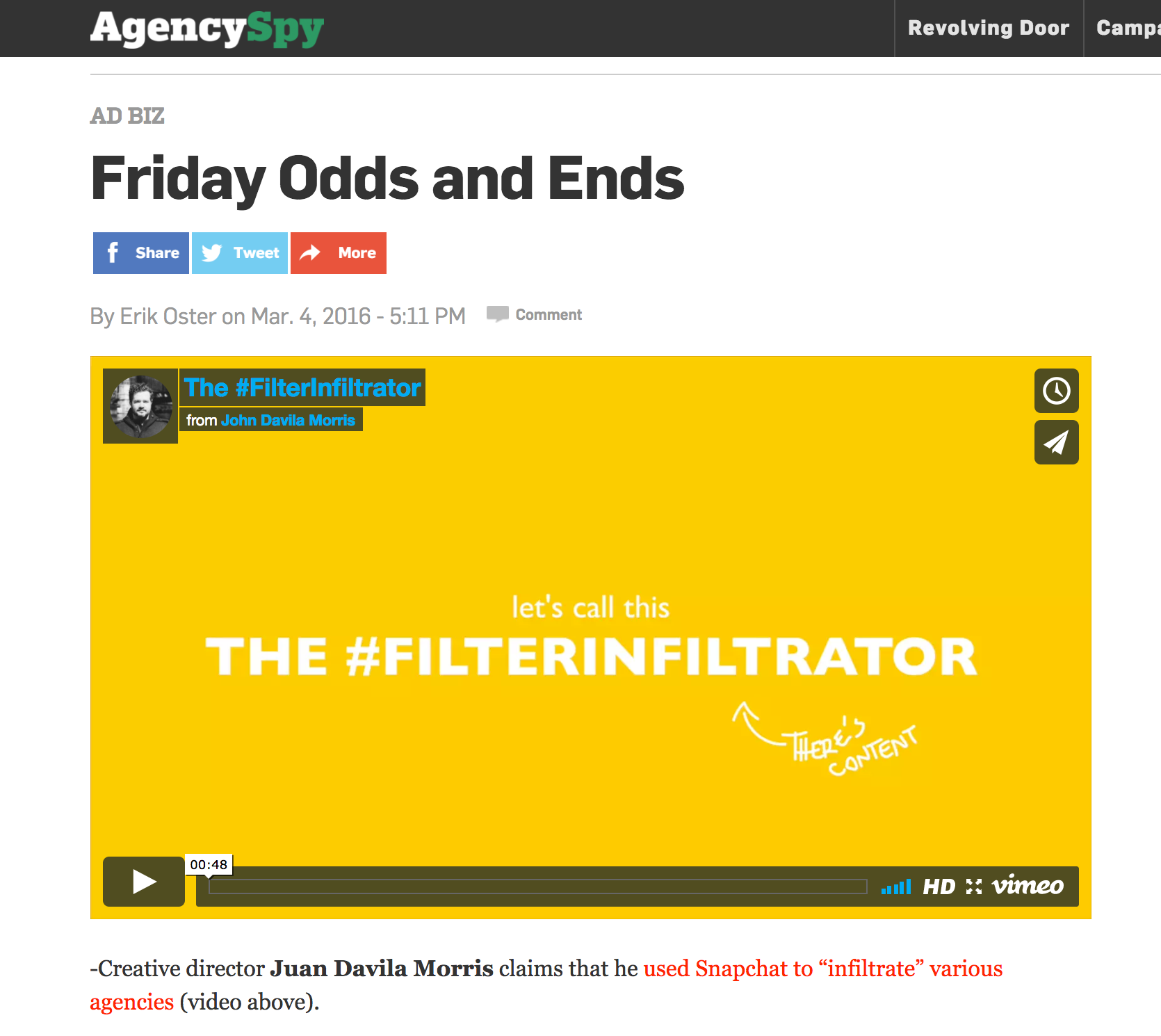 Paintings by Davila Morris
When I'm not coming up with concepts for brands, I wind down by painting. You can check out the
full gallery here
.